We have built relationships, Trust, and Loyalty over the years with plenty of room for more.
Ink in a Wink is AMAZING....we have been customers for over 10 years and have never been disappointed! Prompt, professional service that you can count on, as well as candid advice on printers and such. Would highly recommend this local small business!

Chris and Cheryl
It's so convenient just having ink refills show up at my office. I simply email Wanda with a list of what I need, and she runs it over for me. I'm always surprised by how quickly she's able to get my refills to me - they're always here before I need them!

Ryan Parton
I have been using Wanda`s service, Ink In A Wink for over 20 years. We started our businesses at the same time. She is so quick to meet my needs whether it be an ink jet cartridge to be filled or a laser cartridge. She is cheaper than the box stores and guarantees her products. Best part is she comes to me.

Lindsay Caldwell-Waluk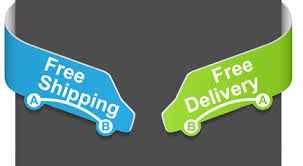 Free Shipping & Free Delivery
We offer Free Shipping & Free Delivery for our Comox Valley customers.